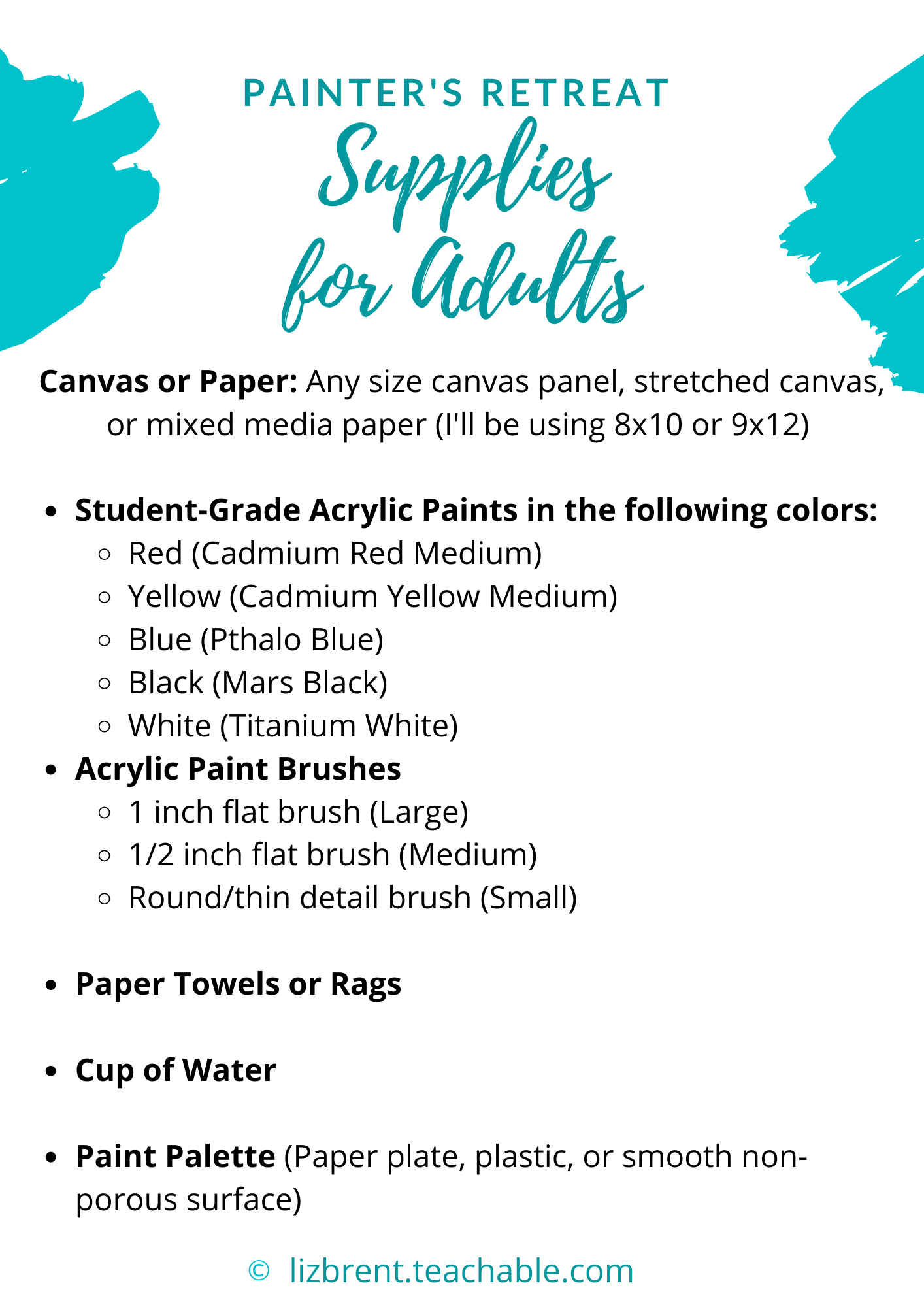 Supply List
You can find these supplies online or at many local stores including: Walmart, Target, Michaels, Blick, Amazon, etc.
Included in the Membership
Unlimited access to all listed lessons for the length of your membership.
You have the option to watch video lessons at your own convenience, 24/7.

Painting lessons are step-by-step videos in real time.

You'll be able to see and follow along with the entire painting, from beginning to end, with in-the-moment narration.
Online Open Studio every other Sunday via Zoom (beginning June 14) for Members Only
Not sure if membership is right for you? Check out the free tutorial first!
How the Membership Works
Both monthly and annual membership provides access to all lessons for one price.
Membership will automatically renew every 30 days for monthly and every 365 days for annual. You can cancel at anytime.
If you are not happy with the membership, Liz Brent within the first 30 days of purchase, and you will receive a full refund.
Videos are for streaming, not downloading. A high-speed internet connection is recommended.
Would you like to get an example of Liz's teaching style? Check out the free tutorial