Learning acrylic painting doesn't have to be frustrating, and it can actually be fun! Join me as I teach you step by step how to paint with acrylics. From how to sketch out a painting, to adding finishing details, I'll show you how to do it all! With over 20 lessons already in my members library, you'll have more than enough opportunities to practice the skills I teach.
You'll Learn How To:
Replicate a painting from a photo
Sketch using paint
Paint from background to foreground
Blend and mix colors
Create highlights and shadows
Add finishing details
and so much more!
Here are just a few of the lessons you will get instant access to as a member (there are 20+ lessons currently in the members library!):
Members Get Exclusive Access To:
My entire library of pre-recorded, step-by-step painting lessons, with 24/7 access for life (as long as you're a member)
Free access to LIVE online painting events
Access to my growing list of favorite art supplies and discount codes
An invite to my members-only Facebook group community
Not sure if membership is right for you? See one of my FREE lesson videos below:
How the Membership Works
Both monthly and annual membership provides access to all lessons for one price.
Membership will automatically renew every 30 days for the monthly plan and every 365 days for the annual plan. You can cancel at anytime. No refunds.
Videos are for streaming, not downloading. A high-speed internet connection is recommended.
Would you like to get an example of my teaching style? Watch my video above!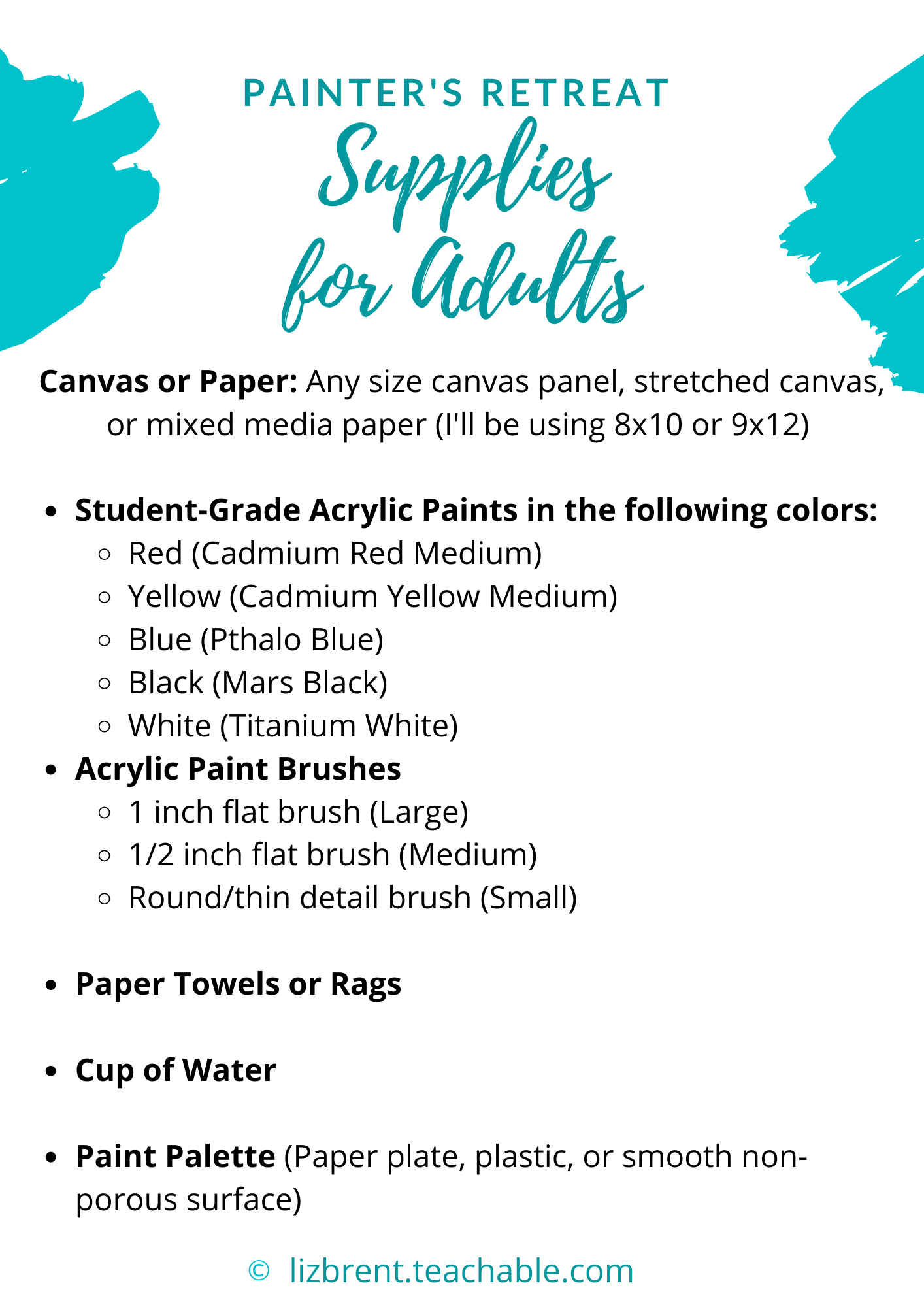 Supply List
You can find these supplies online or at many local stores including: Walmart, Target, Michaels, Blick, Amazon, etc.
See My List of Favorite Amazon Supplies HERE