I help frustrated new acrylic painters find joy in their creative process by guiding them through focused lessons to build their knowledge and refine their skills.
Here are just a few of the lessons you will get instant access to as a member (there are 20+ lessons currently in the members library!):
Members Get Exclusive Access To:
My entire library of pre-recorded, step-by-step painting lessons, with 24/7 access (as long as you're a member)
Free access to LIVE online painting events
My growing list of favorite art supplies and discount codes
A members-only online community
Want to see my teaching style? See one of my FREE lesson videos below:
How the Membership Works
Both monthly and annual membership provides access to all lessons for one price.
Membership will automatically renew every 30 days for the monthly plan and every 365 days for the annual plan. You can cancel at anytime. No refunds.
Videos are for streaming, not downloading. A high-speed internet connection is recommended.
Would you like to get an example of my teaching style? Watch my video above!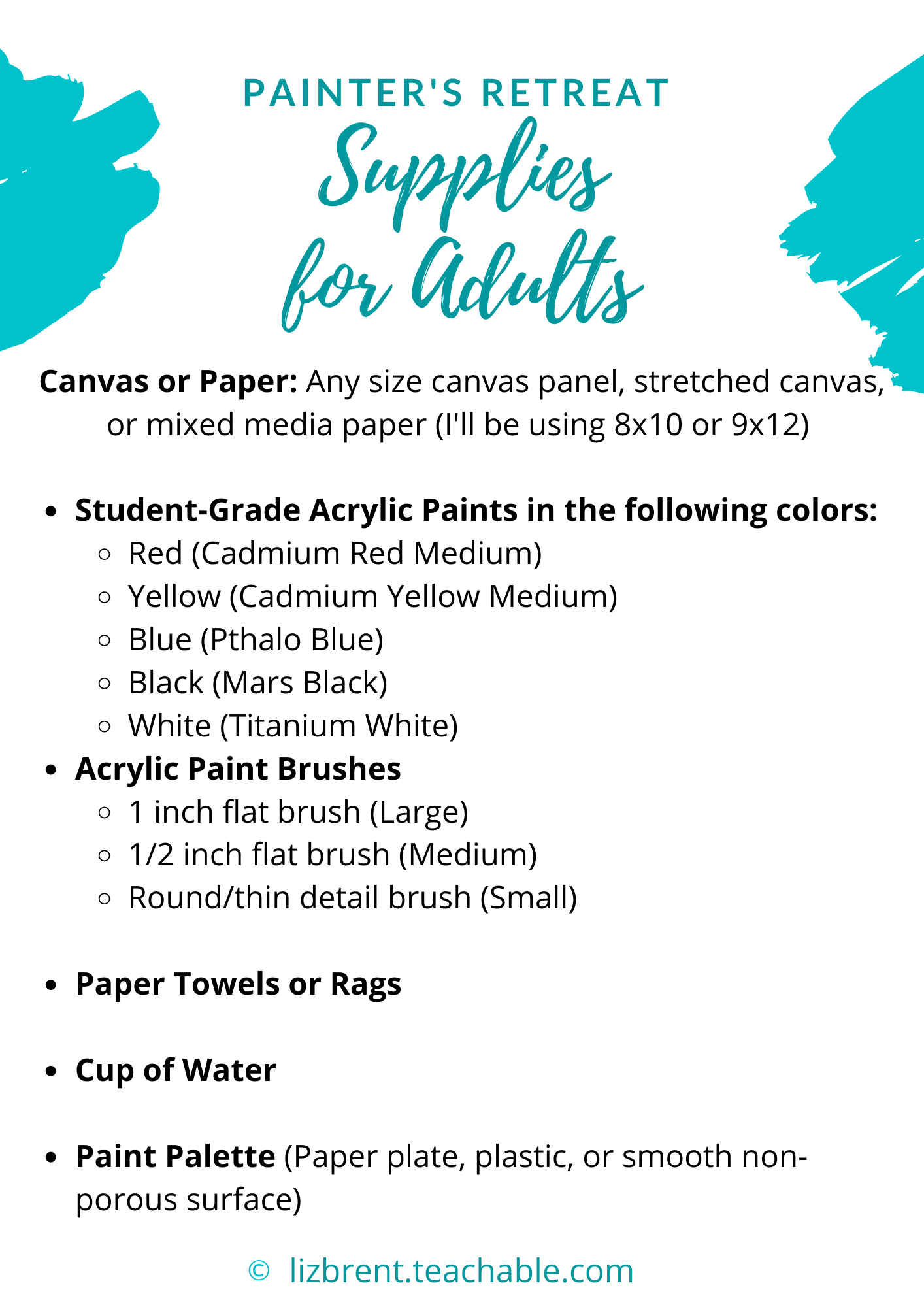 Supply List
You can find these supplies online or at many local stores including: Walmart, Target, Michaels, Blick, Amazon, etc.
See My List of Favorite Amazon Supplies HERE